Gazpacho season has started here in Spain. To some this cilantro gazpacho may sound very exotic, one of those adaptations to modern tastes of gazpacho. But let me tell you that it's untrue, because this is a very old and traditional recipe from western Andalusia, from the Huelva province. A simple and refreshing gazpacho, tomato-free, with exclusively pre-Columbian ingredients like cilantro. And even though the cilantro taste is not very intense you need to like cilantro. I love it.
Gazpacho was originally made only with bread, garlic, vinegar, salt and olive oil. A humble and peasant fare. And it was prepared by patiently mashing the ingredients in a mortar, of course. In the book where I got the recipe, author Teresa Varona says:
It can be made with a mixer, however, to obtain a real gazpacho it must be prepared by hand. The mashing of the ingredients should be done slowly and patiently until obtaining a fine, airy and soft paste.
Well, is there anyone bold enough in the room?
Cilantro gazpacho
A refreshing gazpacho with cilantro and no tomato
Tipo de receta:
Cold soup
Ingredientes
1 garlic clove
Half stale loaf of bread, preferably with a dense crumb (like pain brié)
1 good handful of cilantro (only the leaves are used)
1 good splash of vinegar
½ liter of water
Salt to taste
120g of virgin olive oil
Instrucciones
First of all leave the bread to soak in the water of the recipe until well soaked.
Process all ingredients together, except the olive oil, until the mixture is very fine.
With the food processor running, add the oil slowly in a steady stream to emulsify well.
You can now adjust the consistency, add more liquid if you like thinner. Or, conversely, if you like it thicker, add more bread to the soup itself, let it absorb liquid for a while and process again.
Test for seasoning and adjust if necessary.
Chill thoroughly.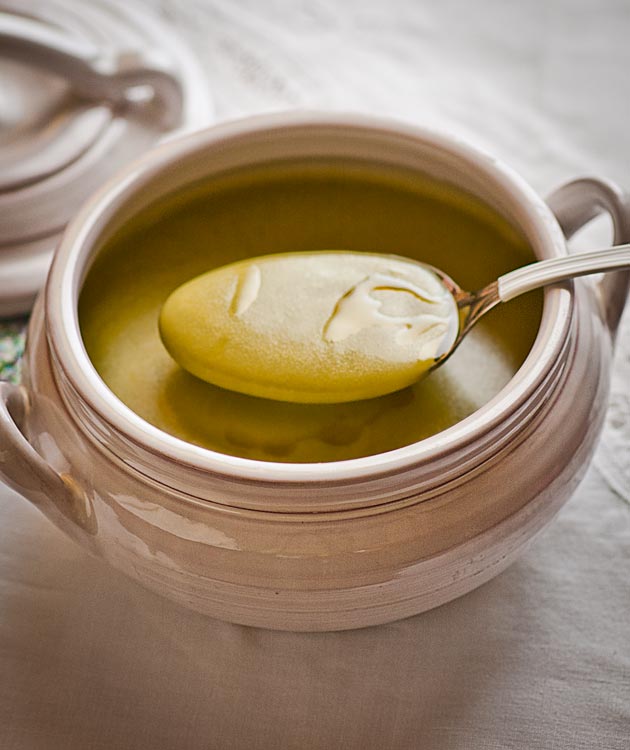 If you like gazpacho, I've got some interesting ones in the blog:
Cherry gazpacho
Peach gazpacho
Enjoy!
Did you like this post? Share with the little buttons below or subscribe to receive my recipes freshly made by mail or RSS.